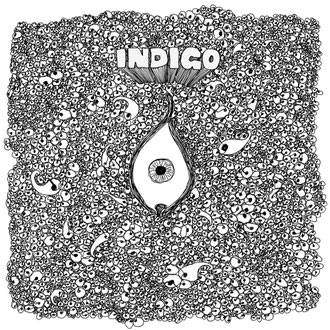 Yesterday Sample Minded, a munich based creative collective, released their 2nd full-lenght lp called "Indigo". It consists of 11 tracks and variies in the genres of Hip Hop, Downbeat, Trip Hop and (Post-)Dubstep. Most of the songs are remarkably well arranged and show the potential and skills of Fabian Dellefant, who´s the head of the collective and responsible for the production.
Feature guests are Fatoni and Keno of creme fresh.
You can download some older Sample Minded stuff as well on their webpage.
SampleMinded play psychedelic trip hop with a heavy emphasis on bass combined with female singing and Rap. The songs, which are coined with unconventional harmonies and due to the musical interest of the single members were interpreted into live-instrumentation, include different downbeat and dubstep elements, influences of oriental music as well as vintage acoustic sounds. Because SampleMinded sees itself as a multimedia project and not just as a band, they set value upon the stage design and the performance. The live sets enfold the entire EP "Visions" as well as songs from both albums.
The current lineup consists of Fabian Dellefant (production, guitar), Aron Hantke (drums, mididrums), Esther Bradatsch (singing), Peter Hornik (bass), (M)Anekin Peace (rap) and Daniel Steinbacher (technic). When performing live, SampleMinded gets occasional support by different local artists."